Presentation
Magistange is a French trading company specialized in fruit and veg. for industry, located in the department of the LOT (in the south west of France).
Created in March 2013 by its CEO Willy ATHANASE, the company is Organic certified & has the IFS Broker certification. The main customers are processors, fruit juice and puree manufacturers, fruit dish producers, and jam-producers.
Fruit For Industry est une plateforme qui offre des fruits destinés uniquement à l'industrie de 17 pays de l'UE.
Les stocks et les prix sont disponibles chaque semaine.
Pour consulter nos offres, inscrivez-vous ! C'est gratuit !
---
The products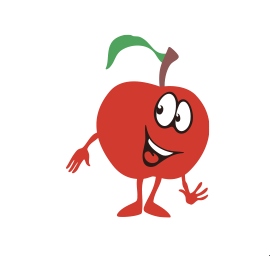 Apple for Industry
- Sound, fair and marketable quality (free from decay, not faded) conforming to this specification and legislation in force at the time of delivery. - Regular shape, colour and appearance characteristics of the variety, unfrozen or hailed. - Frank flavour and odour and characteristics of the variety. Lack of foreign flavour and / or smell. - No extraneous vegetable matter and any non-plant materials (wheat, corn, sand, plastic, wood, metal, cans, plastic bottles, glass ... etc ...)
View our offers
Pear for Industry
- Sound, fair and marketable quality (free from decay, not faded) conforming to this specification and legislation in force at the time of delivery. - Regular shape, colour and appearance characteristics of the variety, unfrozen or hailed. - Frank flavour and odour and characteristics of the variety. Lack of foreign flavour and / or smell. - No extraneous vegetable matter and any non-plant materials (wheat, corn, sand, plastic, wood, metal, cans, plastic bottles, glass ... etc ...)
View our offers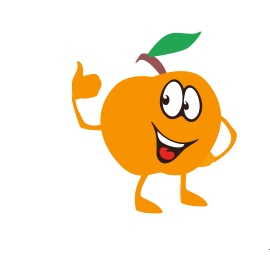 Apricot for Industry
- Sound, fair and marketable quality (free from decay, not faded) conforming to this specification and legislation in force at the time of delivery. - Regular shape, colour and appearance characteristics of the variety, unfrozen or hailed. - Frank flavour and odour and characteristics of the variety. Lack of foreign flavour and / or smell. - No extraneous vegetable matter and any non-plant materials (wheat, corn, sand, plastic, wood, metal, cans, plastic bottles, glass ... etc ...)
View our offers
Quince for industry
- Sound, fair and marketable quality (free from decay, not faded) conforming to this specification and legislation in force at the time of delivery. - Regular shape, colour and appearance characteristics of the variety, unfrozen or hailed. - Frank flavour and odour and characteristics of the variety. Lack of foreign flavour and / or smell. - No extraneous vegetable matter and any non-plant materials (wheat, corn, sand, plastic, wood, metal, cans, plastic bottles, glass ... etc ...)
View our offers
Kiwi for industry
- Sound, fair and marketable quality (free from decay, not faded) conforming to this specification and legislation in force at the time of delivery. - Regular shape, colour and appearance characteristics of the variety, unfrozen or hailed. - Frank flavour and odour and characteristics of the variety. Lack of foreign flavour and / or smell. - No extraneous vegetable matter and any non-plant materials (wheat, corn, sand, plastic, wood, metal, cans, plastic bottles, glass ... etc ...)
View our offers
Cherry for Industry
- Sound, fair and marketable quality (free from decay, not faded) conforming to this specification and legislation in force at the time of delivery. - Regular shape, colour and appearance characteristics of the variety, unfrozen or hailed. - Frank flavour and odour and characteristics of the variety. Lack of foreign flavour and / or smell. - No extraneous vegetable matter and any non-plant materials (wheat, corn, sand, plastic, wood, metal, cans, plastic bottles, glass ... etc ...)
View our offers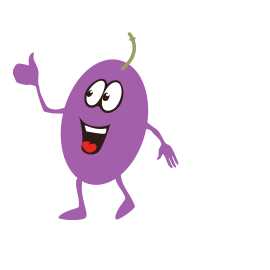 Plum for Industry
- Sound, fair and marketable quality (free from decay, not faded) conforming to this specification and legislation in force at the time of delivery. - Regular shape, colour and appearance characteristics of the variety, unfrozen or hailed. - Frank flavour and odour and characteristics of the variety. Lack of foreign flavour and / or smell. - No extraneous vegetable matter and any non-plant materials (wheat, corn, sand, plastic, wood, metal, cans, plastic bottles, glass ... etc ...)
View our offers
Pêche nectarine industrie
- Sound, fair and marketable quality (free from decay, not faded) conforming to this specification and legislation in force at the time of delivery. - Regular shape, colour and appearance characteristics of the variety, unfrozen or hailed. - Frank flavour and odour and characteristics of the variety. Lack of foreign flavour and / or smell. - No extraneous vegetable matter and any non-plant materials (wheat, corn, sand, plastic, wood, metal, cans, plastic bottles, glass ... etc ...)
View our offers